This question originally appeared on Quora.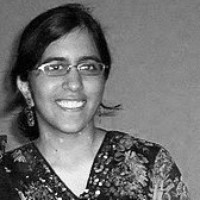 By Monika Kothari, Anthropology and political theory student
I'm going to disagree with Melinda W Hohler (though I respect her opinion) and say that Peeta would have been a far more ideal choice as a symbol for the revolution, for a few reasons:

Peeta is likable. During his interviews with Caesar, he comes across as relaxed and friendly, while Katniss seems awkward and a bit aloof. As you said, Peeta is the more "charming" figure.
Peeta knows how to build his brand. He knows just what to say to keep the viewers interested, publicly declaring his love for Katniss and keeping up the facade throughout. (Although I suppose it wasn't a facade from his point of view.) Basically, he said and did the rights things at the right time.
Peeta is a master manipulator. Melinda says that this makes him phony, and perhaps it does, but that's irrelevant in context, because his viewers didn't think he was phony. Capitol and District people alike buy into his lies regarding Katniss's pregnancy and their engagement.
Peeta resisted first. He was more conscious of the Capitol's intentions, and earlier. While Katniss originally believed in survival at any cost, Peeta expressed his intent to resist the Capitol's attempts to dehumanize him.
Peeta suffered greater personal loss. His entire family was killed by Capitol, while Katniss' mother and sister survived (well...) which might have endeared him even more to the other Districts.
Peeta isn't a fighter. He's a lover and a peacemaker, not a warrior. Granted, the rebels may have preferred aggressive and standoffish Katniss as their symbol, as Peeta would have created a completely different image than the Girl on Fire--one of hope and optimism rather than anger and war.
Peeta was Coin's first choice. I don't remember if this was said outright, but it was heavily implied that Coin thought Peeta would have been more suited to the role, had events not unfolded as they did. I think she says something to the effect that it would've been better if the rescue team had brought back Peeta rather than Katniss.

However, there are a few reasons that explain why Peeta was ultimately
not
the symbol for the revolution:
The berry scene. As the first Hunger Games wound down, Katniss was the first to make an open and public challenge to the Capitol by suggesting that she and Peeta both commit suicide.
The mockingjay pin. Long before Katniss became the mockinjay, she wore the mockingjay. This icon--associated with her and not with Peeta--became the original symbol of the rebels.
Peeta isn't a fighter. This is flip side of my earlier point. While Peeta could inspire hope and love with his words, would this have been valuable to the rebels? Could he evoke the same emotions as Amazonian warrior Katniss, with her fierce hatred of the Capitol?
Peeta is a guy. Yes, most historical revolutions were led by men. However, women are more often symbols of concepts. "Liberty Leading the People" anyone? Or the Statue of Liberty? (Okay, I admit this is weak.)
Katniss was rescued; Peeta was captured. During the Quarter Quell, the rebels had intended to rescue Peeta and Johanna, but due to their separation from the group, they were captured by the Capitol. It was literally impossible for Peeta to assume the role of revolutionary symbol. Even after he was brought back, he was too mentally fragile and broken to take over the responsibility. (Plus, Katniss had already established her role by then.)
The last reason is really the kicker, I think. Things could have gone down very differently if the rescue mission at the Quarter Quell had unfolded as planned. And looking back now, I made this answer more Peeta-centric than Katniss-centric. Oh well!
More questions on The Hunger Games:

Follow Quora on Twitter: www.twitter.com/Quora