We're used to seeing
Simon Pegg
in happy-go-lucky comedies, and "
Hector and the Search for Happiness
" is partially a comedy, but it's also something else.
Pegg stars as Hector, a successful, well-meaning and eccentric professional filled with childlike wonder, but he's stuck in what
seems
like a perfect life. He's a busy psychiatrist with a thriving practice, living with his beautiful girlfriend, Clara (
Rosamund Pike
), in a fabulous London flat; but he's losing patience with his patients, who aren't getting any happier, and his romantic relationship isn't going anywhere.
He feels like a fraud. How can he help his patients be happier when he doesn't really know what happiness is? And so, Hector sets off on a global quest in search of happiness.
Article continues after poster!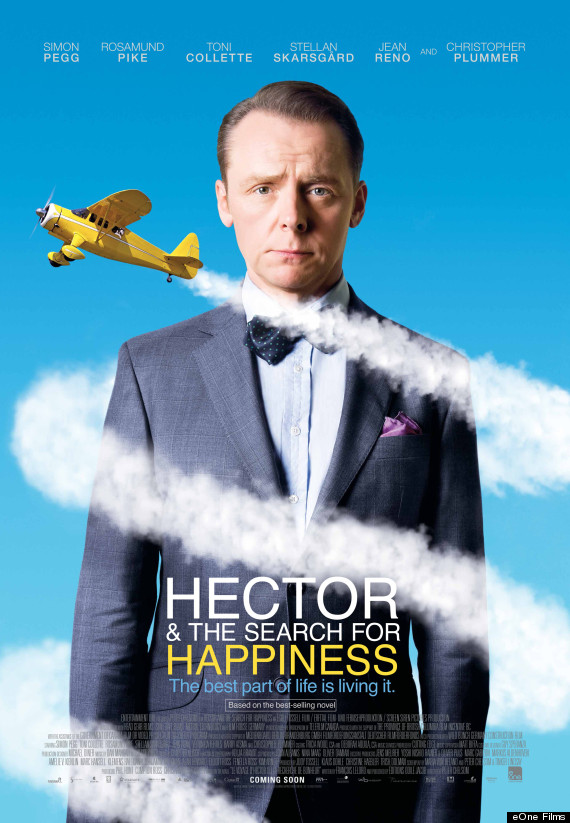 He travels to China, Africa and Los Angeles and he meets a host of characters: some are kind, some are dangerous, and some are even happy. He witnesses wretched excess and abject squalour; breathtaking landscapes and urban decay; generous hospitality and ruthless brutality; friendship and humanity; and when he comes close to losing his life, he realizes that he does not wish to die before he has really lived.
The farther he travels, the more Hector realizes that happiness is not a destination, it's a starting point. Has he been headed in the wrong direction? Does happiness exist? And, more importantly, does happiness exist for Hector?
Numerous actors appear in the film, including
Stellan Skarsgard
,
Jean Reno
,
Toni Collette
and
Christopher Plummer
.
Watch the trailer, above.
"Hector and the Search for Happiness" is coming to theatres this fall.