Marvel/Getty Images
Wolverine
is set to retract his adamantium claws for the last time when Marvel Comics kills the "X-Men" anti-hero in an upcoming series.
Logan will be robbed of his mutant healing powers in an issue to come this summer, a development that will set the stage for "
Death of Wolverine
," a four-part miniseries that will hit shelves in September, Entertainment Weekly reported.
Marvel executive editor Michael Marts revealed to the magazine that writers decided to kill him off after gathering at the company's semi-annual creative retreat.
"For a long time, no matter who Wolverine was battling, he's been the eternal victor," Marts said.
"Now he finally comes up against an adversary that he cannot win against, he cannot fight. What does that mean for this character who's been around for a hundred years?"
Without his healing power, Wolverine's story is set to become "
pretty brutal
," writer Charles Soule told
Marvel.com
.
"His villains have never really been about pulling their punches, and Logan takes some punishment here," he said.
"I want to show the physical cost of Wolverine doing what he does. It's never been very nice, but here it gets downright ugly."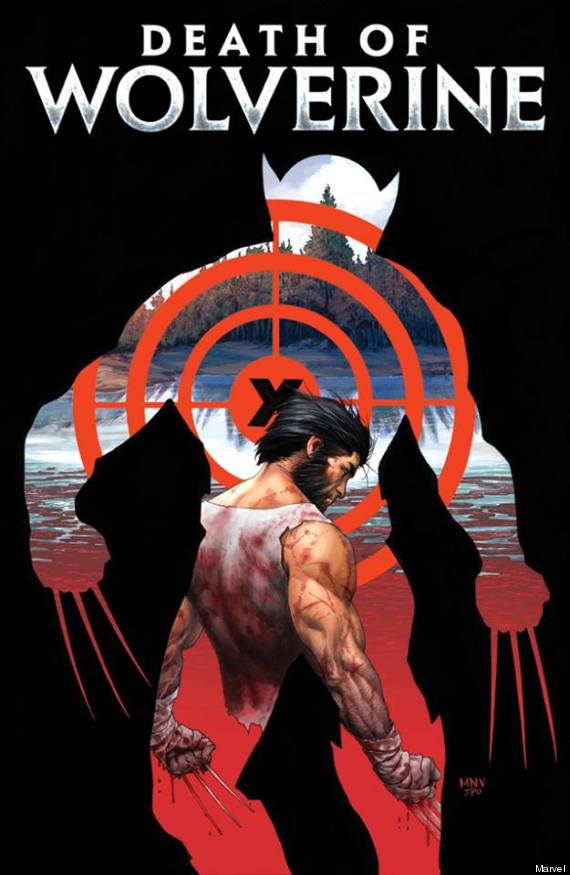 This wouldn't be the first time that a
major comic book character has been killed off
, The Toronto Sun reported. Marvel killed Captain America in 2008, while DC Comics' Superman died in a battle with Doomsday in a 1992 issue.
Wolverine's death would mark a huge blow to Canada's cred in the comic book universe. Logan is one of the
most popular characters who hails from the Great White North
, alongside Johnny Canuck and
Captain Canuck
. The character has been at the center of numerous successful film franchises, starting with the "X-Men" movies in 2000 and "
X-Men Origins: Wolverine
" in 2009.
He will next appear on screen in "
X-Men: Days of Future Past
," which is being released on May 23.
Wolverine's final adventures are being announced just as DC Comics rolls out
Justice League United
, a series whose action revolves primarily around events that range from northern Ontario to the cosmos.
DC is introducing Equinox, a First Nation superhero, as part of the series.