Movie Theater Lawsuits: Commercials, Lack Of Security And More Cinema Legal Trouble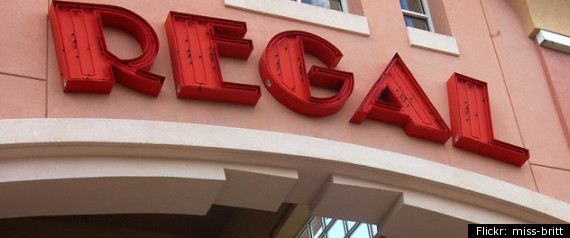 This past week, a Michigan man filed a lawsuit against his local theater over its high snack prices. According to the Detroit Free Press, Joshua Thompson is suing AMC Livonia after he paid $8 for a Coke and a pack of Goobers (he allegedly spent $2.73 on the same items at a local drug store).
While experts claim that Thompson has no shot at winning this case ("Movie theaters are regulated, so the lawsuit won't go anywhere," said consumer lawyer Ian Lyngklip), he isn't the first individual to fight the legal battle against their local cinema.
In recent years, moviegoers have brought lawsuits against theaters over everything from lack of security to commercials playing before the film starts.
In honor of Joshua Thompson's quest for cheaper soda and candy, let's take a look at five other lawsuits against cinemas.
MOVIE THEATER LAWSUITS:

Loading Slideshow
Commercials Before Movies

In 2003, Gregory Scott sued local Chicago theater chain Classic Cinemas for subjecting him and fellow moviegoers to advertisements before the film. <a href="http://www.npr.org/templates/story/story.php?storyId=1176316" target="_hplink">As Scott told NPR</a>, "In my opinion, the theater is engaging in consumer fraud ... What they do is publish start times for films and these start times are reflected on the front of the ticket, which in essence is a contract. They violate the contract by not beginning the movie or even the trailers at that time, rather beginning with commercial advertisements for products." [PHOTO: Flickr/Ron Cogswell]

Lack of Closed Captioning

In 2010, <a href="http://www.sfgate.com/cgi-bin/article.cgi?f=%2Fc%2Fa%2F2010%2F11%2F30%2FBAMJ1GJO6I.DTL" target="_hplink">the theater chain Cinemark was sued</a> for refusing to install closed-captioning equipment in their facilities. Eventually, <a href="http://www.sfgate.com/cgi-bin/article.cgi?f=/c/a/2011/04/26/BAKI1J7NKM.DTL" target="_hplink">the lawsuit was settled</a> and Cinemark put in the devices, first in their California cinemas, where the suit was filed, and then <a href="http://www.digitalcinemareport.com/Cinemark-closed-captioning" target="_hplink"> in all of its first-run theaters</a>. A similar lawsuit was <a href="http://www.allbusiness.com/services/amusement-recreation-services/4557744-1.html" target="_hplink">filed against Regal in 2004</a>. [PHOTO: Flickr/Slideshow Bruce]

Lack of Security

In 2010, <a href="http://www.sjl-law.com/lawyer-attorney-1611238.html" target="_hplink">a lawsuit was filed against a Regal Cinemas</a> chain in Atlanta after a fatal shooting took place in the parking lot. The suit alleged that the theater provided insufficient security and was slow to respond to the fight that lead to the death of 21-year-old Jesus Pacheco. [PHOTO: Flickr/miss-britt]

Bad Seats For Patrons In Wheelchairs

In 2000, <a href="http://articles.marketwatch.com/2006-01-09/news/30955767_1_wheelchairs-stadium-style-national-amusements" target="_hplink">the National Amusements theater chain was sued</a> for failing to give patrons in wheelchairs views comparable to individuals without disabilities. The eventual settlement resulted in National Amusements having to provide improved lines of site for moviegoers in wheelchairs. (<a href="http://adasoutheast.org/news/articles.php?id=5020" target="_hplink">A similar lawsuit was brought against Cinemark in 2004</a>.) [PHOTO: Flickr/Svadilfari]

Overaggressive Movie Theater Manager

In 2009, 22-year-old Samantha Tumpach was arrested for filming a few minutes of "Twilight: New Moon," at a Muvico Theater in Illinois. However, <a href="http://www.wired.com/threatlevel/2010/07/woman-suing-theater/" target="_hplink">Tumpach countersued the theater for $50,000</a>, claiming that the manager there demanded her arrest -- despite the police department's reluctance to do so -- in order to collect a $500 reward (the MPAA rewards cinemas who catch and turn in individuals pirating films). [PHOTO: Flickr/Bladeflyer]