The Funniest Movie Couples: 'Harold And Maude,' 'Dumb And Dumber' And More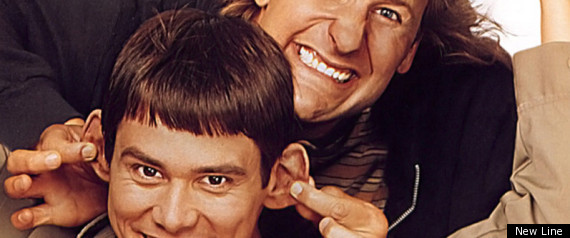 This weekend, Jennifer Aniston and Paul Rudd join a long, storied list of funny movie couples, when their film "Wanderlust" hits theaters. The movie stars the duo as city dwellers who accidentally stumble upon a hippie commune where drugs and free love rule. Obviously, shenanigans ensue.
In honor of "Wanderlust," let's take a look at some of Aniston and Rudd's hysterical movie couple ancestors. From Jeff Daniels and Jim Carrey in "Dumb and Dumber" to Bud Cort and Ruth Gordon in "Harold and Maude" to Woody Allen and Diane Keaton in "Annie Hall," Moviefone presents the Funniest Movie Couples Ever.
PHOTOS:

Earlier on HuffPost: