Academy Awards 2012: Favorite Foreign Born Oscar Winners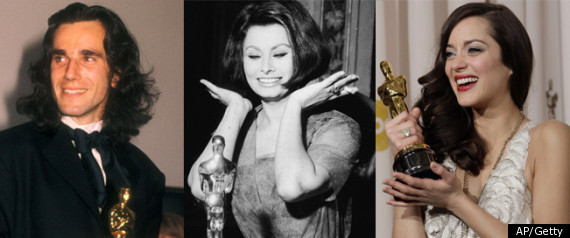 After Jean Dujardin took home the Golden Globe and SAG Award for his performance in "The Artist," everyone had the same thought: This Frenchie -- c'est incroyable! -- is probably going win the Oscar, too.
He played off the possibility of being the first Frenchmen to win the Academy Award for Best Actor (via the French national anthem) but now, with only days to go, everyone's money is on Dujardin to win.
To celebrate the possibility of Dujardin's historic win, Moviefone has decided to fete for our all time favorite Oscar winning étrangers! From Laurence Olivier to Sophia Loren, take a look at the foreign-born winners.
PHOTOS:

Related News On Huffington Post:
Filed by Jessie Heyman |