'Drive' Mondo Poster: Ken Taylor Creates Stylish Pic For Ryan Gosling Thriller (PHOTO)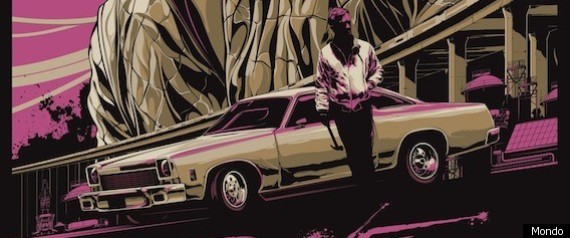 The moody thriller "Drive" is out on DVD this week, and despite not earning any significant Oscar nominations (still seething over that Albert Brooks snub), the film seems destined to live on as a cult classic and midnight-showing staple.
With that in mind, the Alamo Drafthouse in Austin, Texas commissioned Ken Taylor and Mondo to create a stylish poster for the film -- which was named the best of the year by Drafthouse employees. The result? An awesome bit of fan-art that would look great in any geek's living room.
If you want to purchase one, hopefully you have a fast Internet connection: the Mondo posters go on sale Thursday, and only 445 were produced. Follow @mondonews for details.
PHOTO: