'Hunger Games' Soundtrack: Arcade Fire, The Decemberists Join Taylor Swift on Companion Album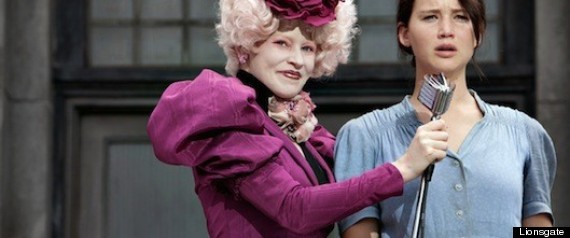 Lost in the shuffle of wrapping presents, eating too much food and teaching your parents how to use that iPad they got for Christmas was this bit of OMG-y music news from Lionsgate: in addition to Taylor Swift, Win Butler and Regine Chassagne of Arcade Fire and The Decemberists will contribute to the ''Hunger Games'' companion soundtrack album due out in March. Pause here for indie rock fan head explosions.
Produced by T Bone Burnett -- the music supervisor on the highly anticipated film -- the album will feature brand new songs inspired by ''The Hunger Games.'' Win and Regine have written a song called "Horn of Plenty," which is probably about the Cornucopia and totally amazing; the Decemberists track is titled "One Engine," which may have to do with the train to the Capitol or something equally fantastic. Or maybe both of those are totally wrong! Speculate away below.
The album is due out before the film's release on March 23. You can listen to Taylor Swift's contribution, "Safe and Sound" with Civil Wars here. (Still should've been "Long Live.")
[via Deadline]